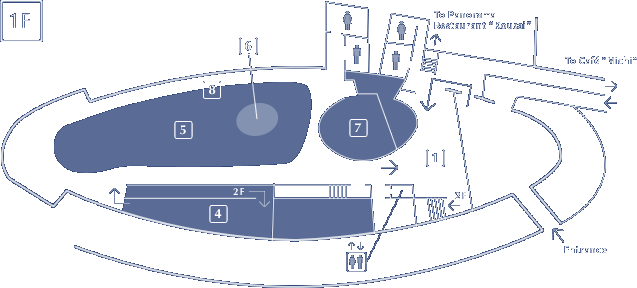 Information

Ticket Sales

Museum Gallery

Display of Firefly Squid and Namerikawa City literature

Museum Theater

Showing edited TV programs of the local cable television station.

Deep Sea Promenade

Slope descending to the ground floor from the second floor imaging the deep sea

Exhibition Hall

Easy explanation of experience-type of exhibits to give you the body structure and such of firefly squid.

Spring of Deep Sea Wonders

Touch Pool of the Deep Sea where you can actually touch shrimps and crabs.
You can touch live firefly squid in the period of March 20 to the end of May.

Live Theater

Lights Emission Show are conducted.
March 20 -End of May: Lights Emission Show of Firefly Squid.
June 1 – March 19 of next year: Lights Emission Show of Plankton.

Bathynomus exhibiting corner

Bathynomus giganteus and Bathynomus doederleinii are on display.